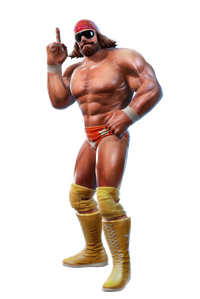 We usually don't do things like this, but today one of our childhood heroes is gone, and we have to pay tribute to him.
In the 80's he was the coolest guy in the world, his speeches were
insanely hilarious
and his sunglasses came from outter space.
He is Macho Man Randy Savage. Thanks for the thrill ride, brotha.